Zeppelin Power Systems is refitting a 17-year-old diesel. Afterwards, it will meet the strict limits of the IMO III directive.
Deutsche Yachten member Zeppelin Power Systems is currently working on a rather unusual order. The official Caterpillar partner for Cat and MaK engines is converting an engine installed 17 years ago to IMO III standard.
The MaK 8 M 20 was originally installed in a 46-metre-long and over 50-year-old former lighthouse supply vessel that was to be converted into an explorer yacht. Work lay dormant for several years while "Vega" was moored as a kind of landmark in the harbour of the small, southern English town of Penzance – until Dörries Yachts from Bremen was commissioned with the conversion in 2020 and transferred her to Bremerhaven, where she is currently being fitted out.
Apart from the test bench run and commissioning, the engine had not accumulated any operating hours since its installation. A conversion was nevertheless necessary to ensure that the MaK 8 M 20 meets the emission limits in accordance with the IMO III guidelines by means of a downstream exhaust gas purification system. After all, the explorer yacht is also to head for sensitive Arctic waters in the future, where particularly strict emission limits apply.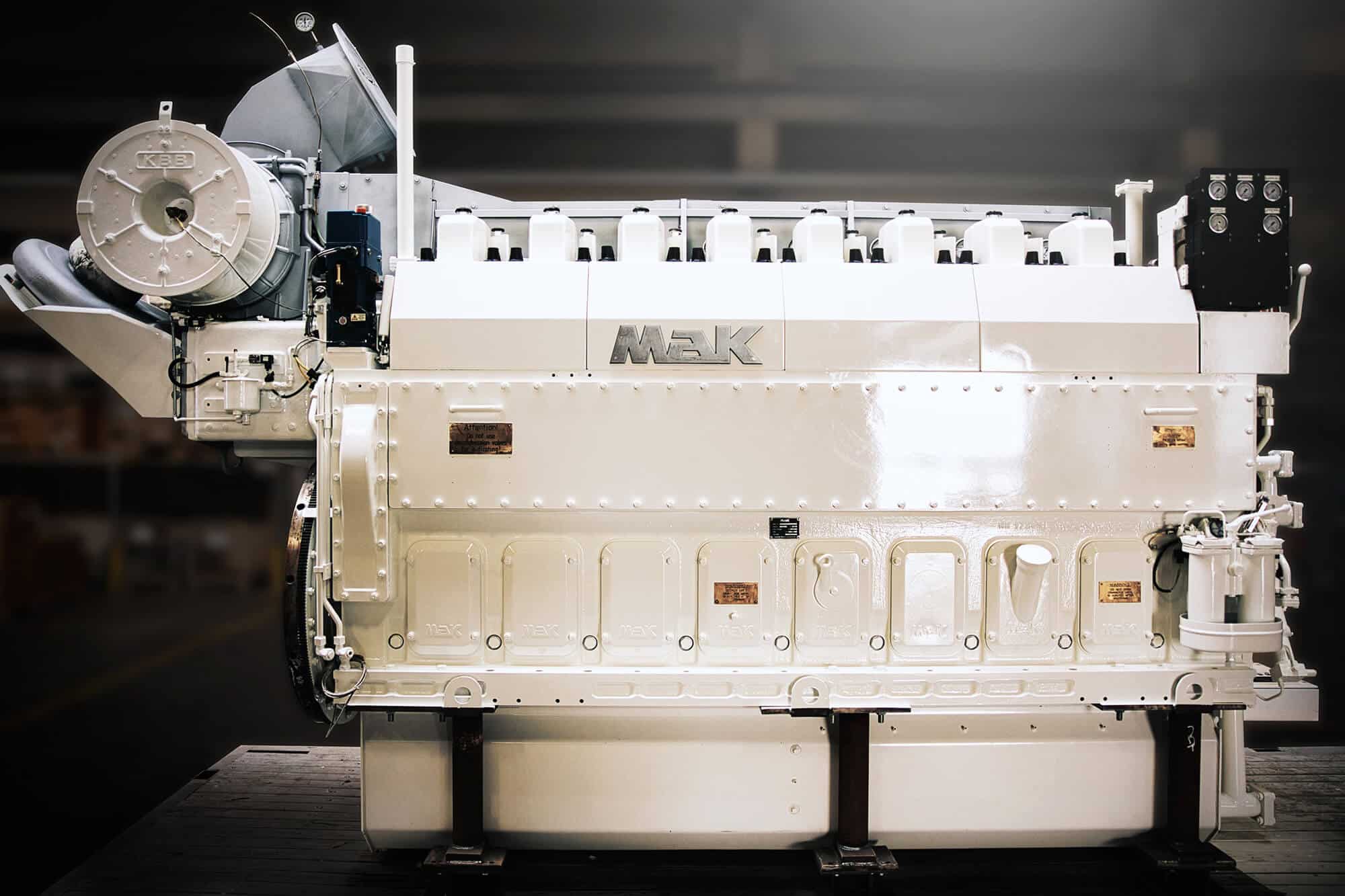 In close cooperation, various specialized departments of the Zeppelin Group (10,000 employees, 220 locations in 43 countries) and external partners worked out an individual solution for the engine and the SCR system, which was certified by a classification society on the test bench in Achim. After the engine has been dismantled, inspected and cleaned, the MaK 8 M 20 is given extended measuring points and can then provide data for more efficient operation if required.
Claus-Ehlert Meyer, Managing Director of the German Boat and Shipbuilders Association and thus also of the Deutsche Yachten working group, comments on the project as follows: "The know-how of Zeppelin Power Systems is impressive. Above all, it is very interesting that even relatively old engines can meet the latest standards after an overhaul. This order is an excellent demonstration of the competence of German specialists in superyacht construction."