Prebit GmbH supplies handcrafted premium luminaires for maritime needs. The products of the West German manufactory are also underway with the Explorer "Olivia O".
The lighting experts at prebit have been manufacturing exclusive LED lights for the maritime market for more than 15 years. Within just a few years, the Rhineland-based company has established itself as one of the leading lighting brands for upmarket yachts.
Founder, managing director and shareholder Michael Woita was not new to the industry when he founded prebit GmbH in 2004. It was his love of sailing that gave him the idea of founding a lighting manufacturer for the maritime sector. Because there was no good lighting for ships, especially energy-saving LED lights.
Recently, prebit's luminaires have been on board one of the most distinctive Explorer yachts. The limousine tender of the 89-metre-long "Olivia O", built by Ulstein, is equipped with no less than three different prebit products. 
The dinghy, manufactured by Insider Yachts, has high-gloss chrome-plated recessed downlights (EB22) in warm white that can be infinitely dimmed via Bluetooth, creating a pleasant and atmospheric ambience.
The walls are also fitted with high-gloss chrome Cora wall lights, which can also be mounted on sloping surfaces thanks to a ball-bearing design.
and bathe the cabin in a cosy light via a warm-tone dimmer. On the way from the pier to the yacht, owners and guests can even power their mobile phones or tablets at the integrated USB charging stations.
As a third prebit product, LED strips with 528 LEDs per metre were installed on board. These warm white light strips, which can be dimmed via Bluetooth, emphasise the contours of the furniture and provide additional, indirect light.
"This project was a lot of fun and makes it clear that innovative lighting solutions are not only necessary in large rooms and on large yachts, but also on tenders and in relatively limited surroundings," says prebit founder Michael Woita.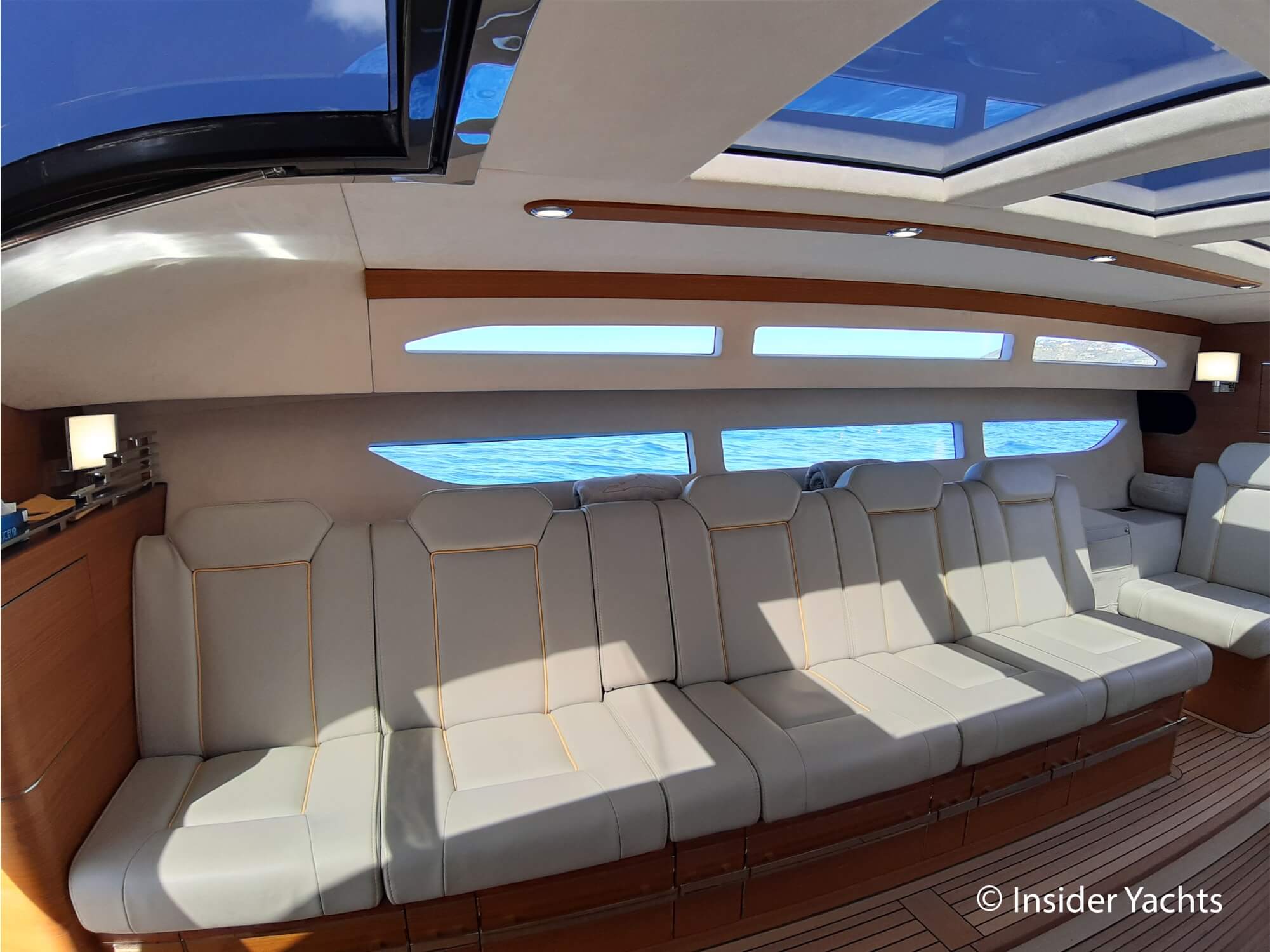 Claus-Ehlert Meyer, Managing Director of the German Boat and Shipbuilders Association and thus also its working group, comments: "Prebit is a typical example of a highly specialised supplier with innovative and excellent products. We have several members of similar calibre in the working group and are thus definitely considered a think tank for the global yacht industry when it comes to solving complex tasks."