Yacht experts from Bremen designed the interior of a Majesty 100 for a German customer. Now the yacht sold by Drettmann has been delivered.
Drettmann Yachts from Bremen has been working closely with the Gulf Craft shipyard in the United Arab Emirates for several years. The nearly 32-metre-long Majesty 100 in particular is proving to be a top seller among Drettmann Yachts' customers. The Bremen yacht experts have so far been able to sell several units of the 20-knot GRP format. Currently, build number 12 with the wonderful name "Nixtun" has sailed; the interior bears the signature of Drettmann Yachts.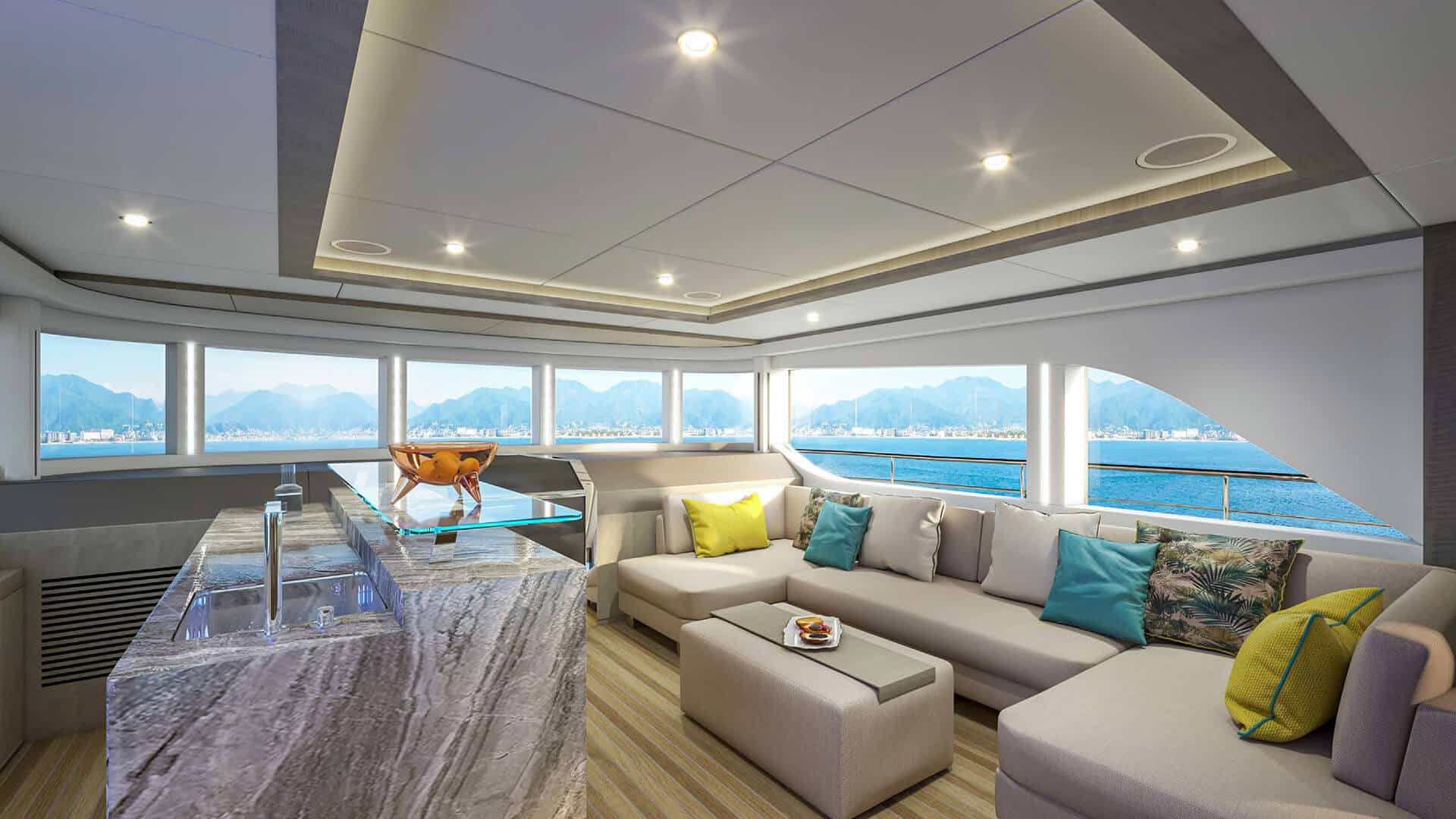 Together with the German owners, Claudia Drettmann designed the entire interior to match the contemporary taste of the clients. Limed oak and walnut were chosen for the woods – in combination with carpets and blankets in warm tones, the salon, for example, looks very bright and yet cosy. Accents are set by green and turquoise cushions and fabrics supplied by Dedar and JAB Anstoetz, among others. Armchairs and chairs are by Stolz and Studioart, the lamp above the dining table (in Armani Grey) by Occhio. 
The cabins of the extremely modern yacht have a similar look, with the owner sleeping in a veritable suite complete with office on the main deck and the guests in four cabins on the lower deck. Claudia Drettmann is delighted with the realisation of the design: "With this Majesty 100 and our very involved clients, we demonstrate how individual this 32-metre model can become." Claudia Drettmann has already designed numerous interiors for various brands in the past, but especially for Bandido and Elegance yachts.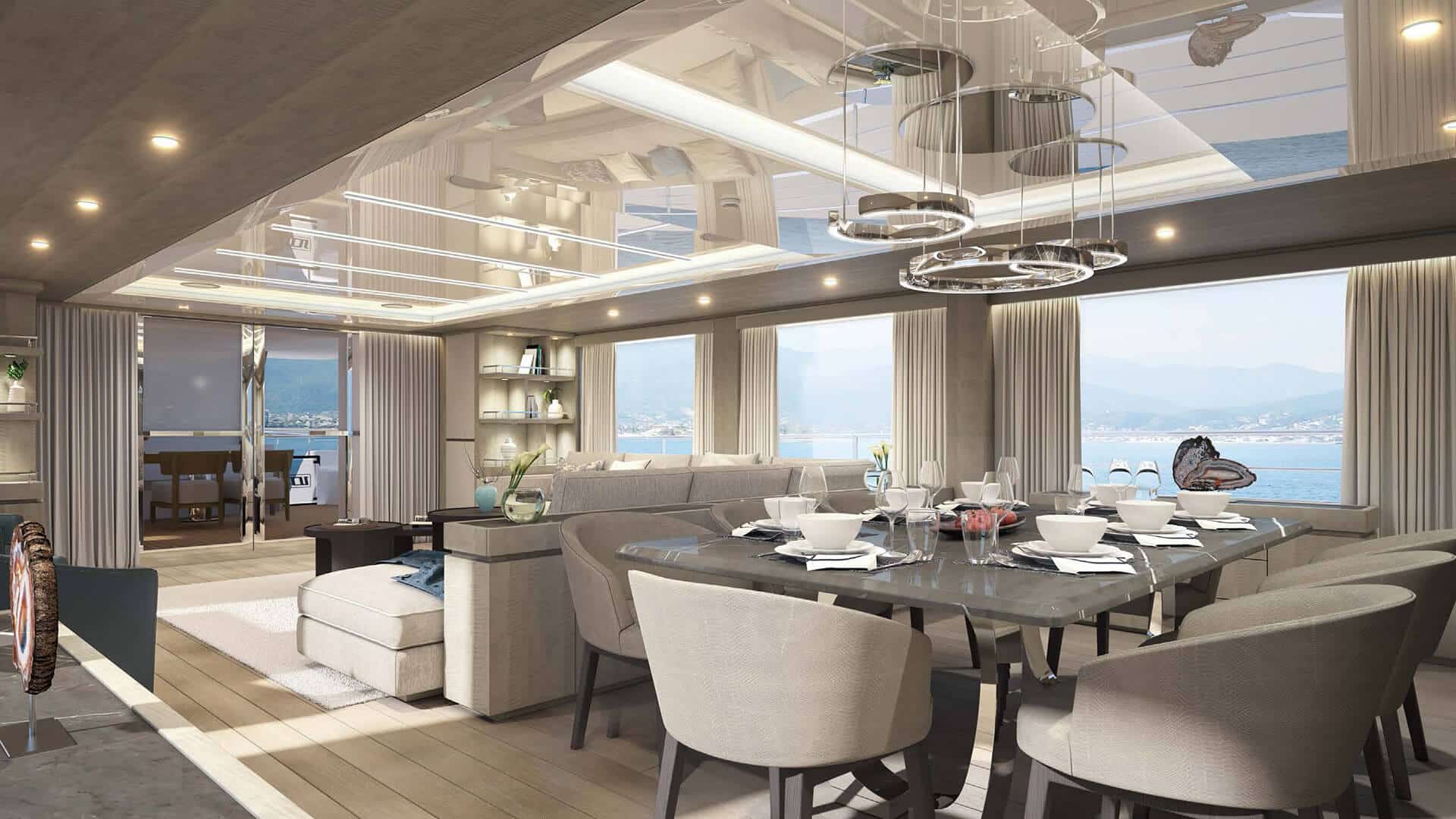 Launched about four years ago, the Majesty 100 has a displacement of around 120 tonnes with a beam of 7.10 metres. With two MAN engines, each with 1 900 hp, the yacht reaches a maximum speed of over 20 knots and is thus quite brisk. At a reduced speed of twelve knots, she has a respectable range of 1 500 nautical miles, which is more than sufficient for Mediterranean cruising. Her fuel tanks hold a total of 15 700 litres of diesel.
Special features of the Majesty 100 include folding balconies on both sides of the cockpit and floor-to-ceiling glazing in the saloon on the main deck and the sky lounge on the upper deck. 
Albert Drettmann comments on the sales success as follows: "With its dimensions, the Majesty 100 is an ideal yacht for the Mediterranean. The quality and price-performance ratio are excellent, and we can also customise the interior of each yacht for the customer. This complete package is convincing on the market."