Superyacht industry group Deutsche Yachten continues to grow apace with the announcement of two new members for 2020. Switch-maker Albrecht Jung and the law firm Clyde & Co have joined the group, which aims to promote the capabilities and achievements of Germany's world-class superyacht sector.
JUNG already trades its switches and controls very successfully with many countries, but sees a clear benefit to membership. "Due to the partners in the Deutsche Yachten network, and the association's presence at many fairs worldwide, we see a great potential to further expand our market position internationally," said key account manager Axel Klaukin.
"Lürssen, Abeking & Rasmussen as well as the Lloyd Werft are JUNG's long-standing partners in the area of megayachts. Hapag Lloyd and TUI Cruises are, for example, our cooperation partners regarding cruise ships. In this instance JUNG equips new construction projects with its products and solutions.
"JUNG stands for precision work 'made in Germany', the highest quality and extraordinary material competence combined with ingenious technical solutions that withstand even extreme exposure to sunlight, water and climatic fluctuations."
Of course, Deutsche Yachten membership is also coveted by service providers in the superyacht arena, such as Clyde & Co. The global law firm recently opened an office in Hamburg dedicated to the insurance and marine sectors, with particular expertise in shipping, yachting, admiralty and pilotage.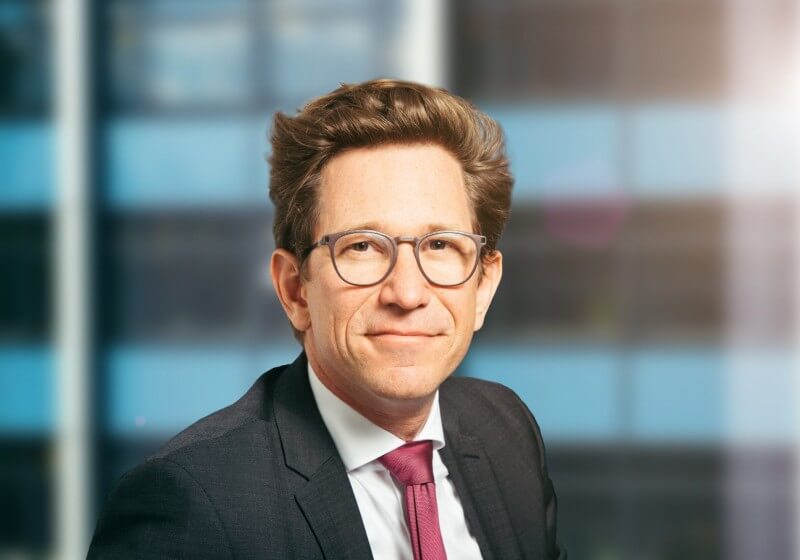 "We are proud to have become members of Deutsche Yachten," said partner Dr. Tim Schommer. "We look forward to strengthening our relationships with Deutsche Yachten members as well as at continuing to provide top-level service for yacht projects of varying sizes and advice on yacht claims work.
"We, Clyde & Co, have been at the heart of the superyacht world since the 1990s. We have advised on some of the biggest and highest-profile projects of the past 20 years and represented owners, shipyards, banks, managers, charterers, insurers, designers and more. We opened an office in Hamburg in 2019 with prominent lawyers in the German market, including my colleagues Dr Volker Lücke, Dr Detlef Zschoche, and English-qualified solicitor Daniel Jones."
Growing membership at Deutsche Yachten is a vote of confidence in the future of the superyacht sector globally, not just in Germany. JUNG points to the need for 25 of the world's largest yachts to undergo technical upgrades, particularly around the replacement of low-voltage lighting systems to LEDs. "Furthermore, it seems the market for big yachts is still not saturated; for the charter market, there will be an increasing demand for yachts longer than 130 metres."
Deutsche Yachten is a work group within the Association of German Boat- and Shipbuilders (Deutschen Boots- und Schiffbauer-Verbandes). DBSV President Torsten Conradi of judel/vrolijk said: "We always welcome new members with particular delight. Deutsche Yachten is all about building new contacts and discovering new commercial possibilities together. I firmly believe that this collaborative environment helps us to solve problems and uncover new opportunities more effectively. Together, we make the German superyacht industry stronger."
About Deutsche Yachten:
The Deutsche Yachten working group consists of hand-picked German companies that are active in the construction and outfitting of yachts over 24 metres in length. The working group is part of the German Boat and Shipbuilder's Association, whose members are the leading companies of the German yacht industry. It is the aim of the group to make Germany even better known internationally as a business location, and to promote yacht building in Germany. At present, the working group comprises over 60 companies from all over Germany. www.deutsche-yachten.de