Dornbracht, one of the world's leading manufacturers of designer fittings, is enlarging its popular Madison series. The Deutsche Yachten member continues to produce completely "made in Germany".
In the numerous bathrooms on large yachts, the Dornbracht brand has been a favourite for many years. One of the world's leading suppliers of designer fittings and accessories from Iserlohn in Westphalia supplies owners and shipyards worldwide with its "made in Germany" products.
The "Madison" series is considered an absolute classic in the Dornbracht portfolio. With its characteristic porcelain plates in the handles and the elaborately crafted hexagonal spout, the fitting evokes memories of the opulent bathroom culture of earlier days.
Until now, yacht owners have been able to choose from chrome, brass, platinum and platinum matt finishes, but recently a completely new variant was added – Dornbracht expanded "Madison" to include the look in dark platinum matt. This gives owners and designers even more options for making one of the most important rooms on board as elegant and homely as possible.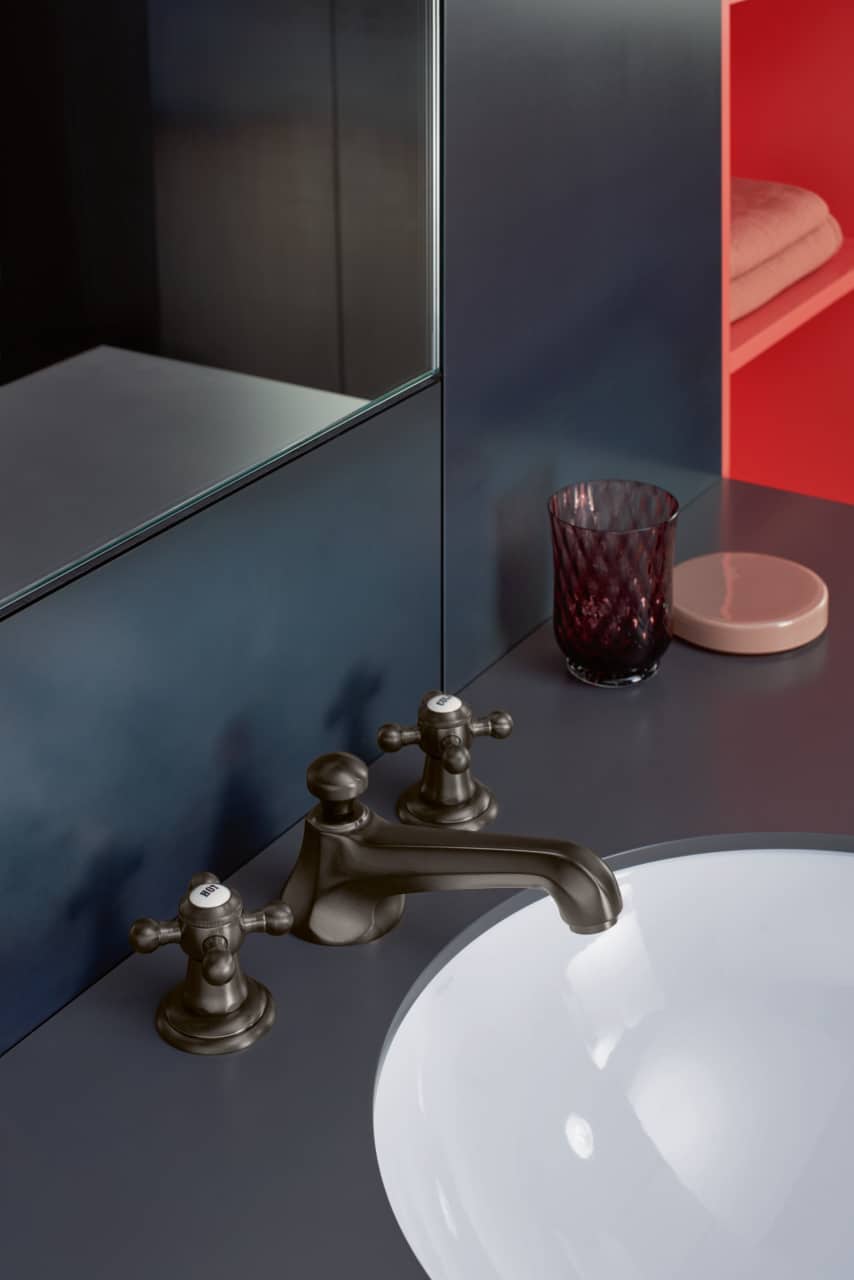 Like all Dornbracht fittings, the "Madison" series embodies manufactory quality with every facet and consistently follows the principles of the Westphalian manufacturer, which was founded back in 1950 – the concepts of proportion, precision, progressiveness, personality and performance form the basis for Dornbracht's enormous market presence.
Claus-Ehlert Meyer, Managing Director of the German Boat and Shipbuilders' Association and thus also of the working group Deutsche Yachten, says: "We are very happy to have such internationally significant luxury suppliers as Dornbracht in the Working Group. Dornbracht carries the Made in Germany seal very far out into the world, combining outstanding design with excellent quality."