The compact FUCHS hook FH1 with a load of up to 4.000 kg with approval for man-riding is in use on many yachts and the interest in this product remains high. No wonder, as this hook simplifies and optimises the handling of tender boats on board of large yachts significantly. The hook can be used in spaces with limited height due to the compact design and the integrated hook weight, the high gloss polished steel design gives it a very good look and it is officially type approved for man riding, so that tenders can be launched with passengers already on board.
Now also the "big brother", the hook FH2, has gained the DNV GL type approval. The hook FH2 is available in single or double fall execution and is also certified for man riding. The maximum load here is 8.000 kg so that this hook is suitable for large tenders or other heavy loads.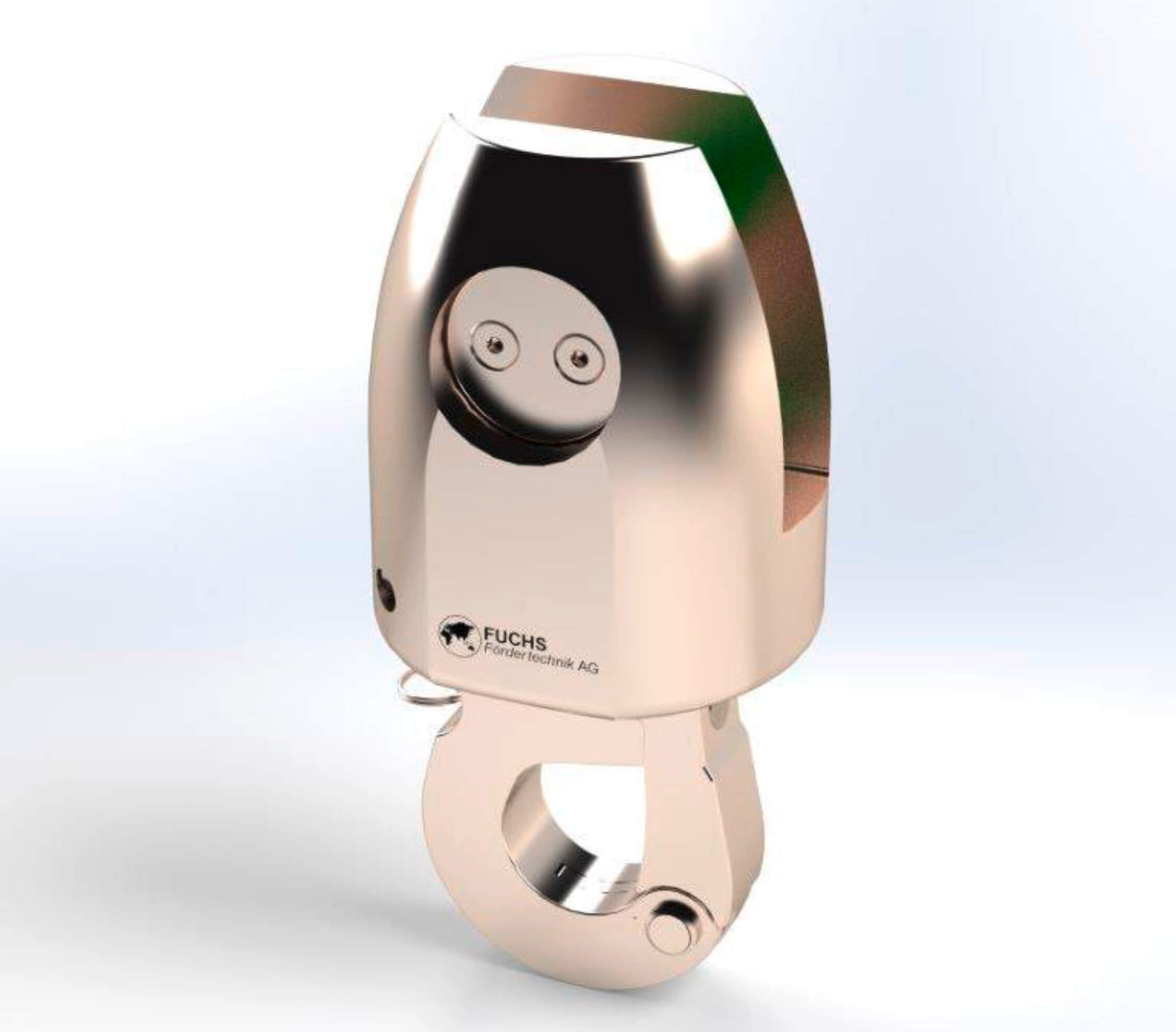 FH2 1/1 | Single fall | max. SWL 8,0t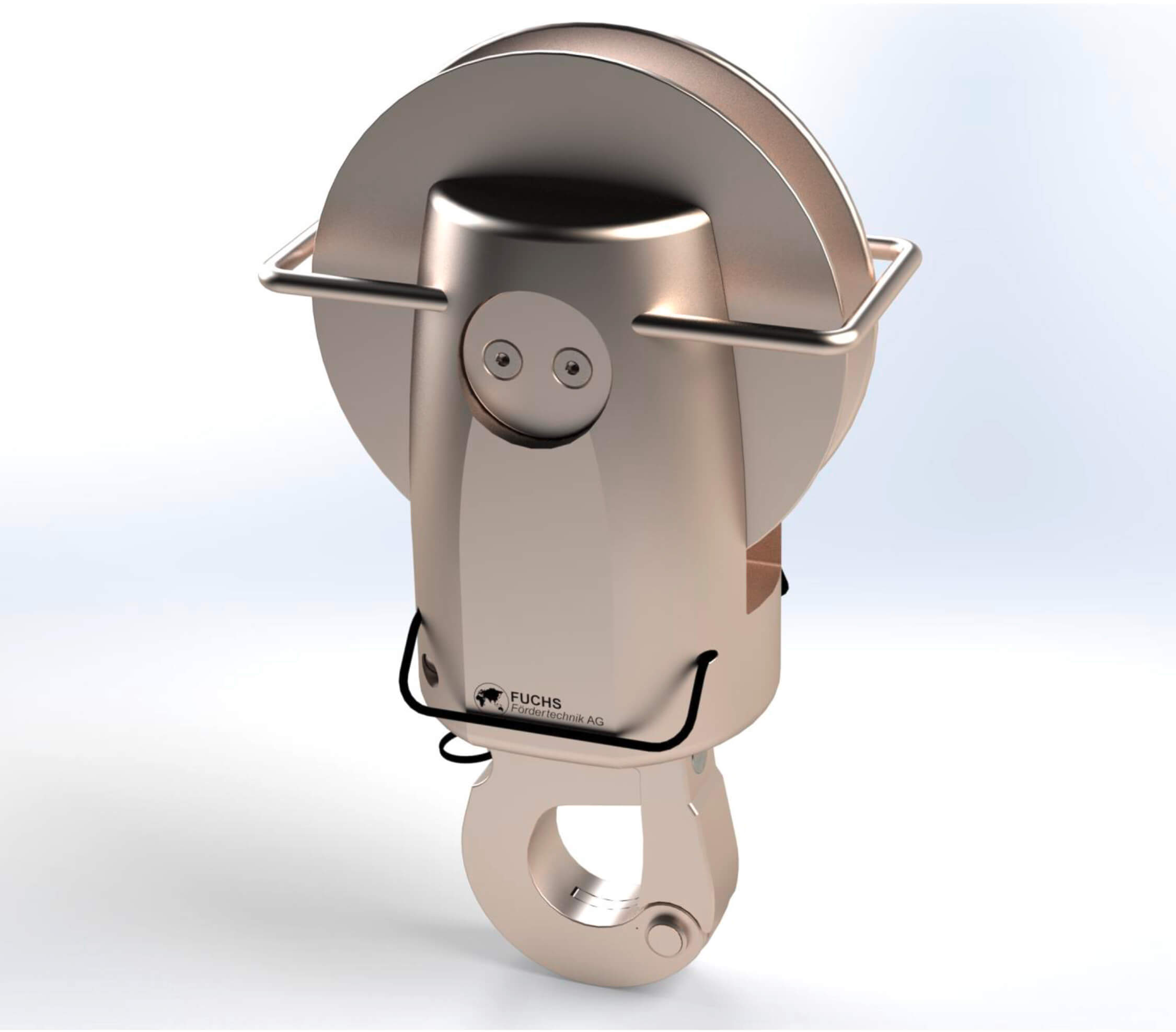 FH2 2/1 | Double fall |  max. SWL 8,0t
As the FH1, also the FH2 is built very compact with an integrated hook weight and complies in every way with the highest yacht standards. The design of both hooks is compatible so that both sizes have the same look. In this way, a three-way lift using both hook sizes can be utilized in perfect harmony of design and functionality.
Should the FUCHS hooks FH1 and FH2 be used for normal loads only (without man riding) the DNV GL type approval allows an extended maximum load of 6.000 kg for the FH1 and 12.000 kg for the FH2.
Founded in 1962, FUCHS Fördertechnik AG has quickly expanded into a medium-sized production company for a wide variety of conveyor technology that is currently being led in the second family generation. The increasingly specialised demands especially in shipbuilding led and lead to the development and custom production of highly innovative cranes and crane systems of different types as well as crane trolleys and lighting masts purpose-made for their specific use and the individual customer requirements. This unique know-how in highly specialised crane-building has made FUCHS a market leader and an especially reliable partner for the future. Customers from all parts of the world rely on FUCHS Fördertechnik AG – in shipping as well as in offshore and industrial technologies. www.fuchs-cranes.de
FUCHS Fördertechnik AG is part of the working group Deutsche Yachten – Superyacht Germany. This is made by a number of select German companies that are active in the build and equipping of yachts of more than 30 metres in length. This working group is part of the German Boat and Shipbuilder's Trade association DBSV (Deutscher Boots- und Schiffbauer-Verband) in which all relevant companies of the German yachting industry are organised. The aim of the group is to promote yacht-building in Germany and inform about the many services and resources that Germany has to offer this industry. www.deutsche-yachten.de
Deutsche Yachten Press Contact Detlef Jens, [email protected]