Development of exceptional rain showers to perfection by Dornbracht
When Dornbracht launched the rain shower a good 20 years ago, it revolutionised taking a shower also on-board mega yachts. The family business headquartered in Iserlohn, Germany and member of the DEUTSCHE YACHTEN superyacht Germany work group managed to successfully replicate perfectly natural rainfall. They explored the nature of the water droplets in detail. The result is rain showers and extensive rain panels from which water falls exceptionally softly.
Most people do not like rain at all. However, who ever took a shower in a real rainfall never wants to miss that feeling again. One likes to get it every day even on board. All Dornbracht's rain showers and rain panels have a unique spray pattern: the finely adjusted droplet shapers produce rain that emulates nature. The water descends without pressure and without added air, allowing huge, soft droplets to form. Shaped like an inverted parachute, they burst gently onto the body, emulating the feel of natural rainfall on the skin.
This unique Dornbracht rain can be experienced in different ways. Since large format overhead sprays were launched in 1998, the company has never stopped developing the rain shower portfolio. Innovations such as Rain Sky (2003) or Sensory Sky (2013) provided new dimensions such as a multisensorial water experience inspired by weather phenomena.
Dornbracht rain showers are fitted to ceilings or walls and are available in different sizes, as well as round or rectangular designs no matter what fits in the sanitary areas of big boats. The latest refinement to the design has created a much flatter look, ensuring that all the models are unobtrusive.
While the water falling from the overhead spray creates a pleasant tingling sensation on face, neck and hair, the water from the body spray only envelops the shoulders and upper body, the head and face stay dry. The rain curtain surrounds the body in a cluster of droplets, the outside world receding behind a veil of water.
The shower can be controlled manually or by digital control elements to select individual programs at the touch of a button (Smart Tools). Optional extra features such as side sprays or a Kneipp hose offer further possibilities for individualisation.
The leading water specialist is constantly rethinking the ways in which the element is presented. It can be powerful like a waterfall, or a strong, pulsating cascade, or be gentle and invigorating in a crystal-clear laminar flow or as a really fine mist.
Dornbracht also understands how to make the most of water's health-enhancing effects, in example their recently introduced massage jets Water Curve and Water Fan. They have a new, fanned-out flow mode, which provides a targeted massage ("aquapressure") in either the neck, thoracic vertebrae or lumbar vertebrae area, and helps to alleviate and prevent tension.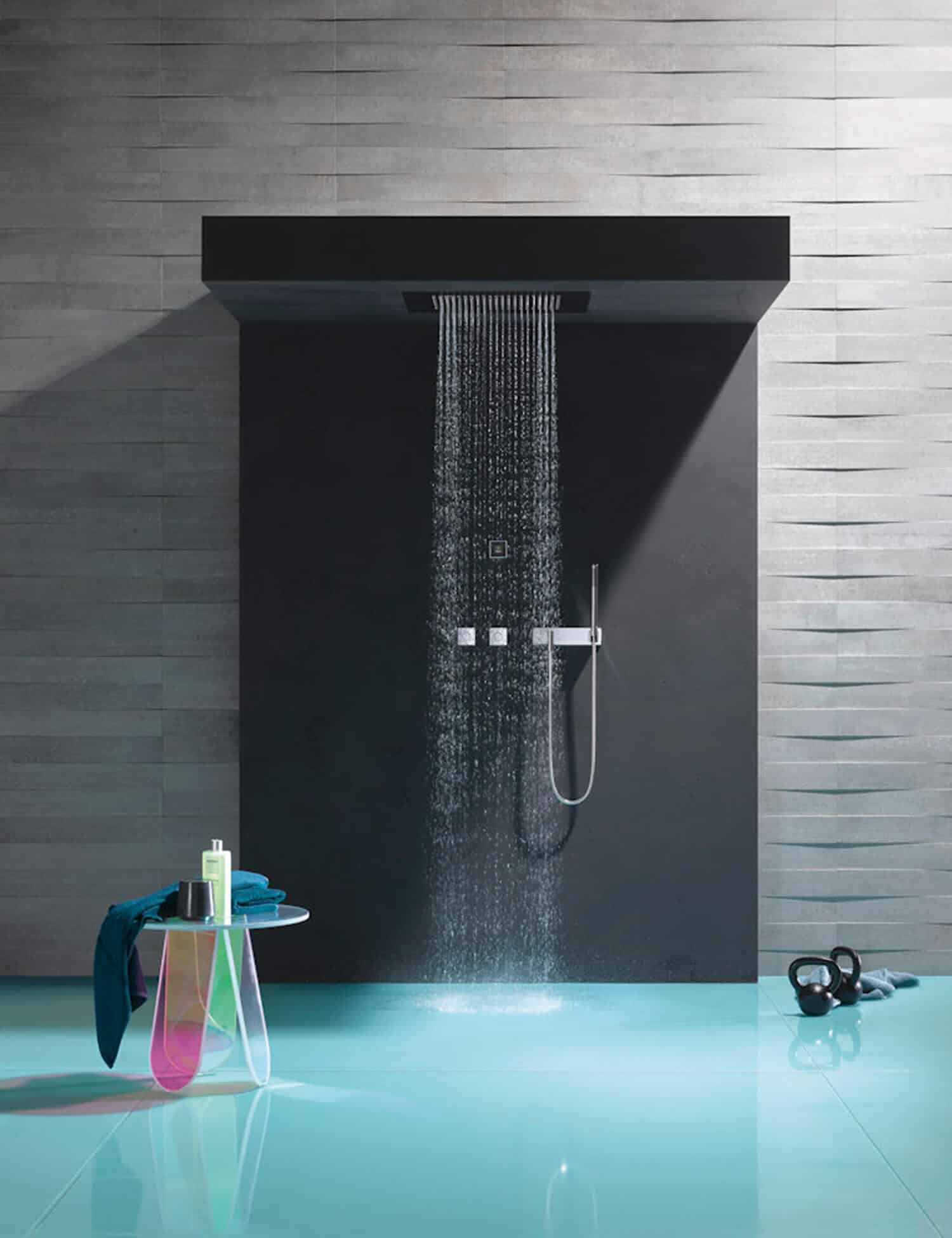 Dornbracht rain showers are available in many different finishes, the number of possible combinations giving even more freedom for individual expression. The illustration shows the MEM series rain shower in a cyprum finish. Foto: Stephan Abry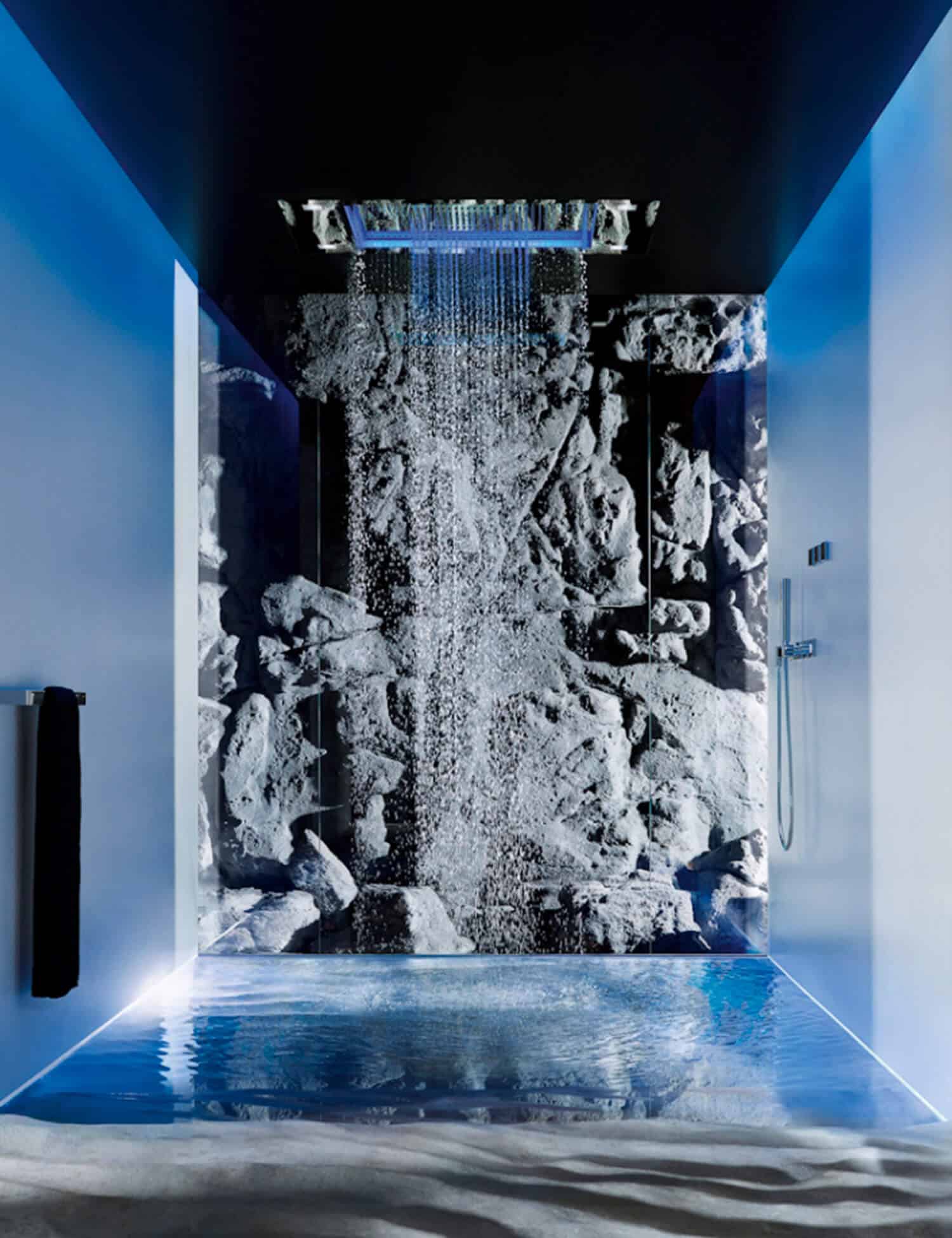 All Dornbracht's rain showers and rain panels bring the experience of natural rainfall to the bathroom. Foto: Jesse Frohman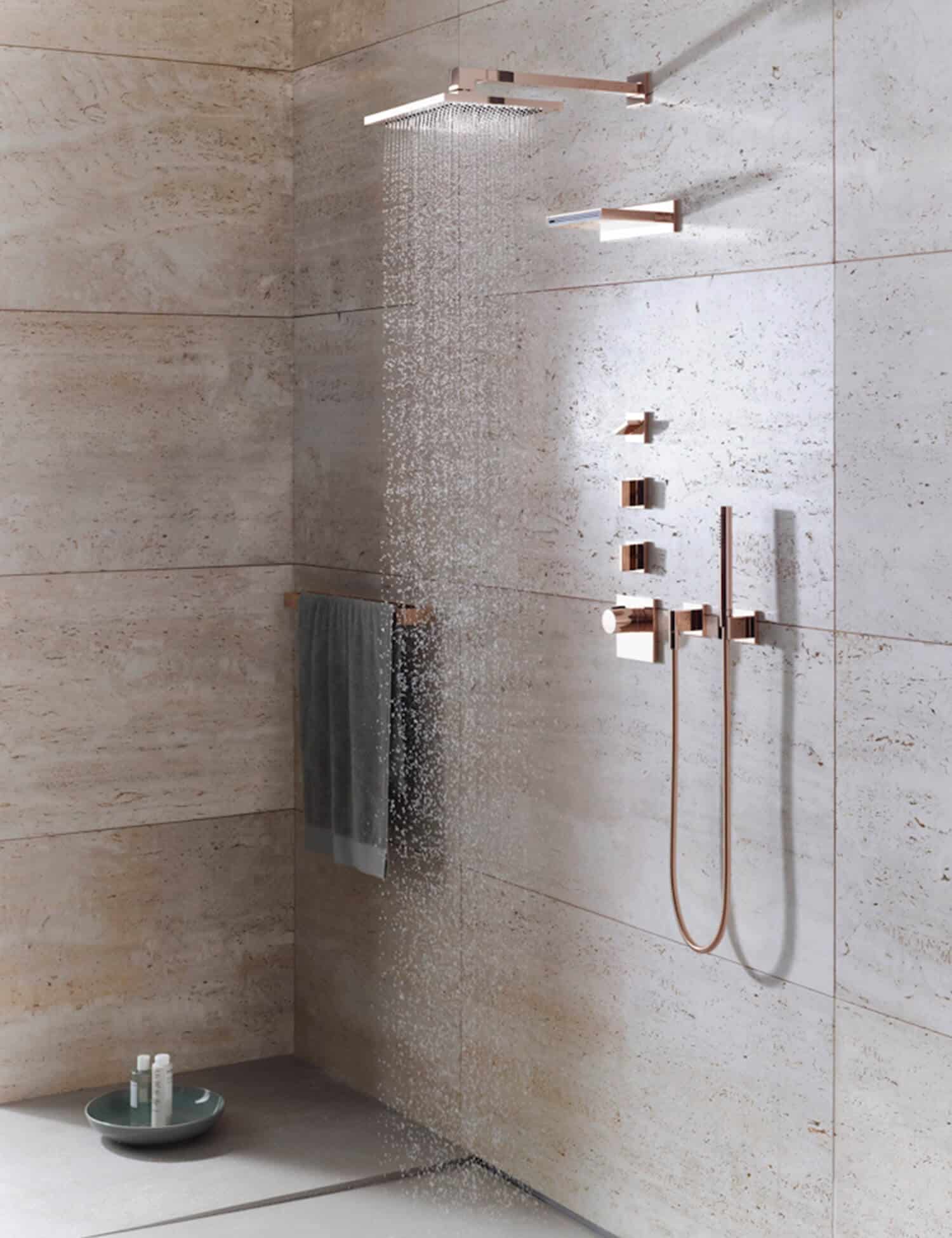 The rain showers can be controlled manually, or by using the Smart Tools. You can use the digital control elements to select individual shower programs at the touch of a button. Fotos: Thomas Popinger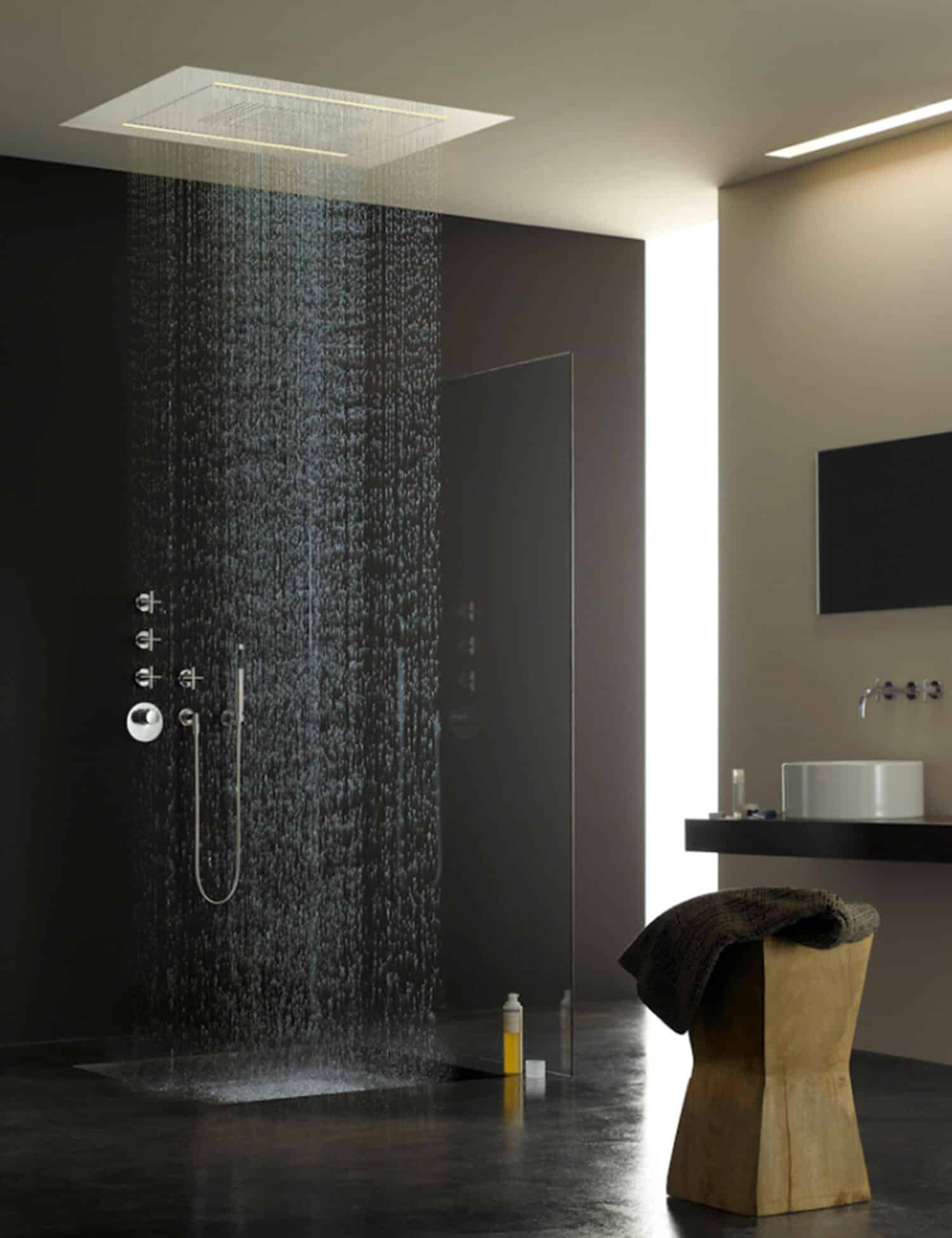 Sensory Sky creates a multi-faceted and harmonious interplay of different rain modes, mist, light and fragrances – for a shower experience that touches all the senses. The extensive rain panel not only has separate nozzle arrays for the overhead spray and rain curtain, it also has a cold water mist nozzle and light and fragrance functions. Photos: Markus Jans