FUCHS Verwaltungs AG has completely reorganised itself in recent years. For this, the Deutsche Yachten member has been included in the circle of the 100 most innovative companies in the Federal Republic.
Just outside Hamburg, the second-generation family-run FUCHS Verwaltungs AG and its subsidiary FUCHS Fördertechnik GmbH have been developing, manufacturing and servicing innovative crane systems for 60 years, which are used worldwide in shipbuilding as well as in the offshore and industrial sectors. In the mid-1980s, yacht building was added to the portfolio, and FUCHS products can now be found in many mega-yacht garages: the cranes from Oststeinbek are used, among other things, to lower life-saving equipment, tenders, jet skis and much more from the mother ships into the water. The reference list reads like a "who's who" of the scene.
To save costs and because the in-house production depth was not sufficient, special welding, painting and mechanical work was outsourced to external service providers for a long time. However, according to company director Moritz Remmers, grandson of FUCHS founder Klaus Husmann, this strategy proved to be a dead end. "We became too dependent," he explains. "Our procurement costs and the effort for quality assurance increased, and in addition the supply chains were often not sufficiently resilient." Therefore, a rethink began: "In 2015, we decided to gradually bring such and similar work in-house – also with the aim of offering capacities not used by ourselves to external customers."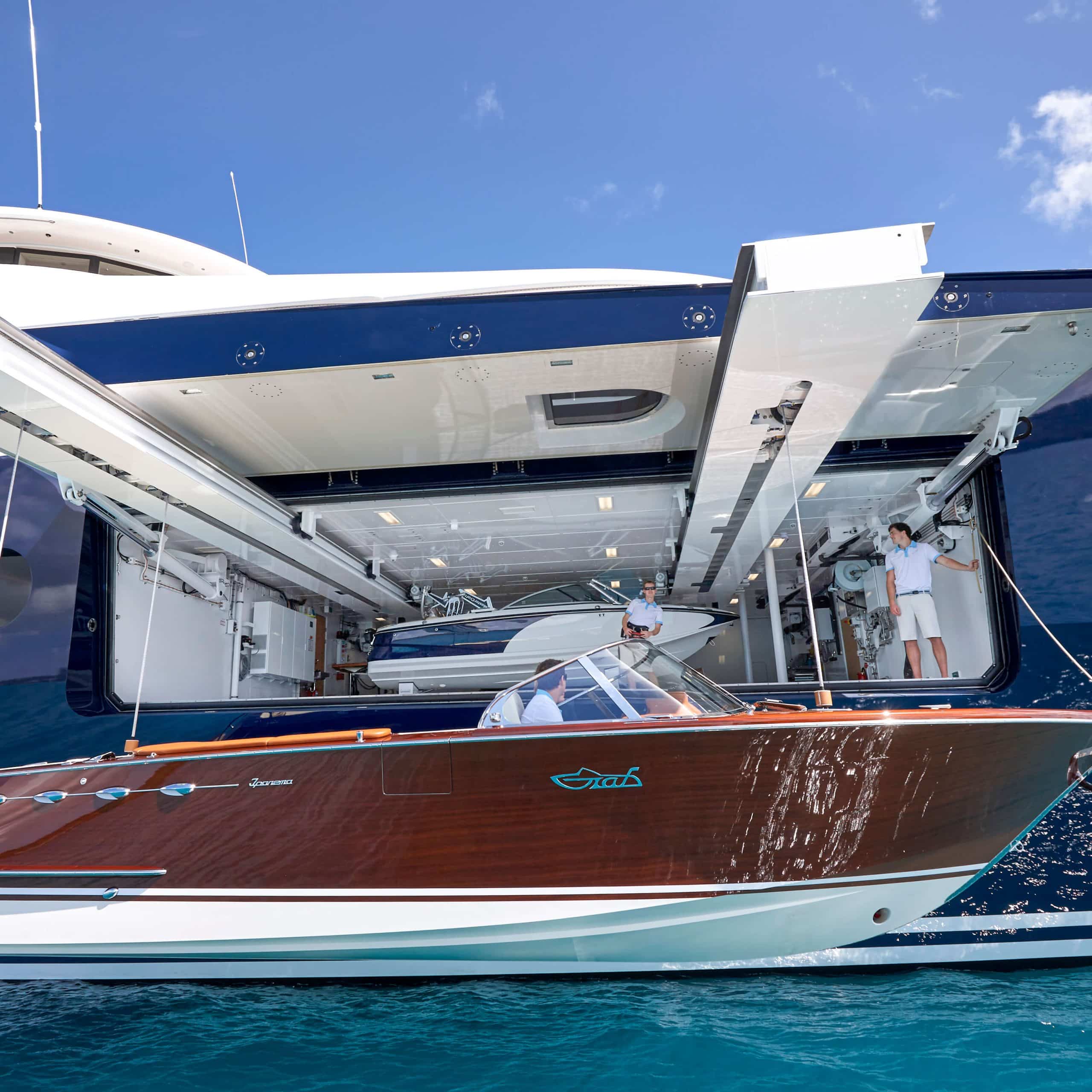 Consequently, subsidiaries for modern surface technology as well as for mechanical processing and machining emerged from Fördertechnik in 2016 and 2020. The entire group is now gathered under the umbrella of the management holding company, with Moritz Remmers as chairman of the board. Together with a team of three, he manages the overarching innovation processes such as digitalisation and process automation, while product development is the responsibility of the respective subsidiaries. The so-called insourcing also resulted in the creation of additional employees – five specialists were added, and in total the FUCHS team consists of just under 80 employees.
For this restructuring and reorientation, FUCHS AG has now been voted one of the TOP 100 most innovative companies in the German SME sector. Prof. Dr. Nikolaus Franke from the Vienna University of Economics and Business Administration and his team were responsible for the scientific management of the project.
Claus-Ehlert Meyer, Managing Director of Deutsche Yachten, is enthusiastic about the award: "To constantly reinvent oneself and adapt to the market requires a lot of energy, foresight and entrepreneurial know-how. With its solutions for large yachts, FUCHS is a very important supplier and a very valuable member of the Deutsche Yachten working group."