Octoport presents the "Moksha", an innovative deck chair that impresses with its light weight and stylish look. The first examples are on display at the Monaco Yacht Show. 
The aft decks on many large yachts are popular places for owners and guests to spend time. Here, mostly shaded by awning systems, long lunches, exclusive dinners or even just a sundowner are enjoyed. The company octoport has been supplying suitable furniture for this purpose for several years. With their LYSS and RHEA collections, made entirely of carbon, the Bremen-based company provides eye-catchers on deck.
Now the Hanseatic design studio is launching a new, stylish product in the form of the Director's Chair MOKSHA. The MOKSHA is also made of carbon and is therefore stable, lightweight and, above all, extremely weather-resistant. The highlight, however, is that it can be folded and thus stored in a very space-saving manner. Its low weight of just six kilograms also makes the MOKSHA very easy to handle and certainly suitable for fitting on sailing yachts, where the weight of the inventory plays a greater role than on motor yachts.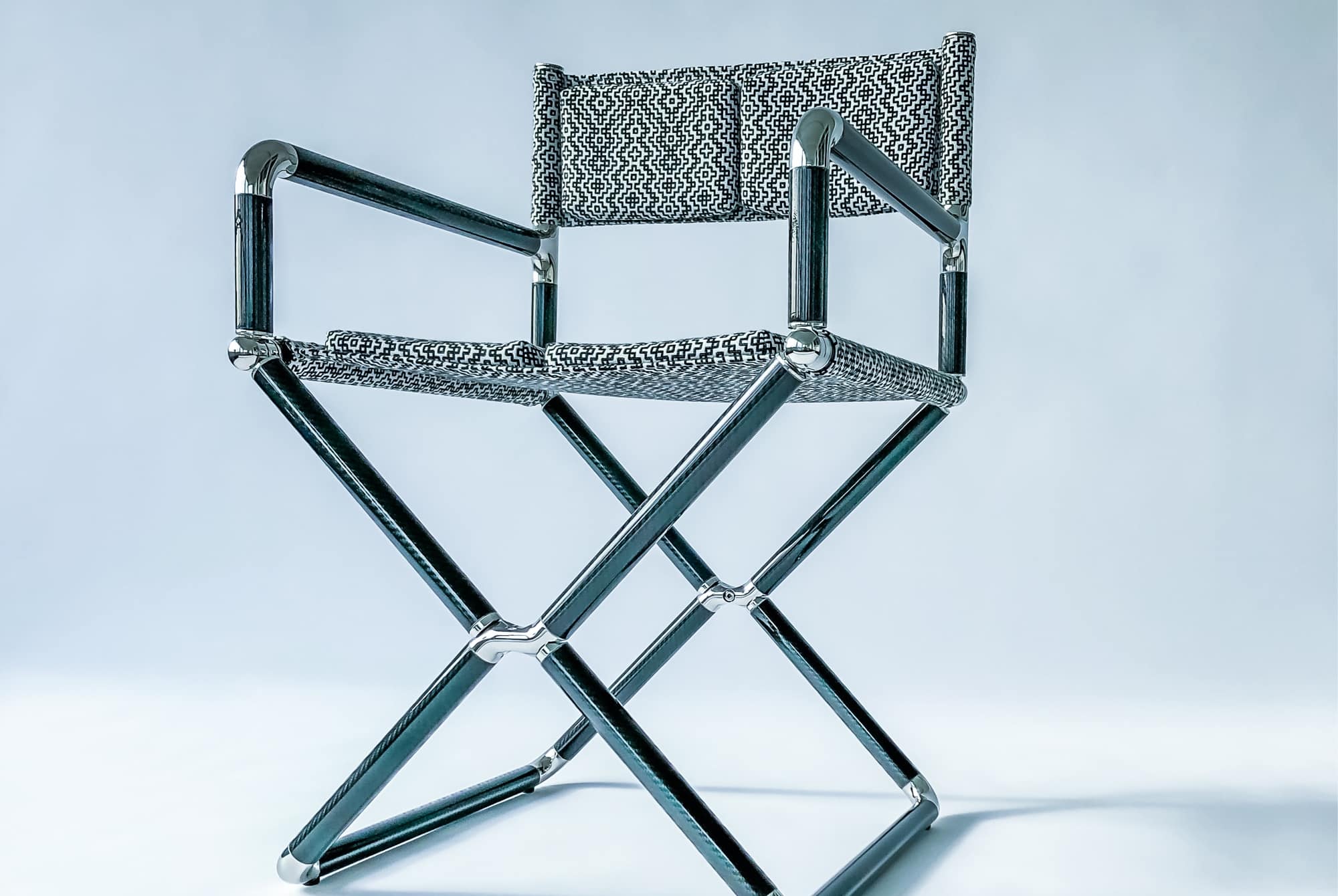 Manufactured in Germany, the MOKSHA can be supplied either with a frame in clear carbon or painted in any colour to match the yacht with the same high-quality finish. Seat and back surfaces can be fabric or leather, while this detail can also be fully customized. All chairs, meanwhile, have identical connectors, made of mirror-polished stainless steel 316L. Octoport founder Arun Maheswaran says: "With the MOKHSA, we can now deliver a piece of furniture that is a little more flexible in its handling. You can also easily stow the chairs or take them in a tender for a beach trip once in a while."
The MOKSHA is rounded off with a protective cover and the option of integrating the yacht logo or name into the fabric. First models of the MOKSHA were already shown in two different looks at the Monaco Yacht Show (Sept. 28-Oct. 1). Other models in the foldable MOKSHA collection are already in the works. The Director's Chair will be followed by a lounge chair, a coffee table and a side table.