Fine silver tableware and yachts, this is a well-founded connection. Many of the world's largest yachts are adorned with silver tableware by Robbe & Berking. The boatyard Robbe & Berking Classics, sister company to the silver manufactory, has made a name for itself, worldwide, with the restoration and new build of classic yachts to original, historic plans – also of the 12-metre class.
On the occasion of the already third classic 12-mR yacht that is being brought back to life here, "Jenetta" from 1939, Robbe & Berking has now created the 12-silver cutlery: "For more than 100 years the 12m yachts have been the epitome of sailing elegance and beauty. The world's mecca of these more than 20-meter-long icons today is the shipyard Robbe & Berking Classics. To experience their spirit, more than 100.000 people travel to Flensburg every year. High time to unveil a silver monument to them, whose name leaves no doubt about the provenance of its graceful lines: 12. A Robbe & Berking cutlery designed by Daniel Eltner. Its appearance and appeal are not in any way inferior to those America's Cup yachts."
The 12-metre "Jenetta" was conceived in 1939 by the designer Alfred Mylne, for an already then famous yachtsman. Sir William Burton had been, among many other feats, helmsman of the J-class yacht "Shamrock IV" belonging to his friend and business partner, Sir Thomas Lipton, in the 1920 America's Cup races. With an overall length of 21.75 metres, "Jenetta" is the longest 12-metre ever to be built and very probably also one of the fastest.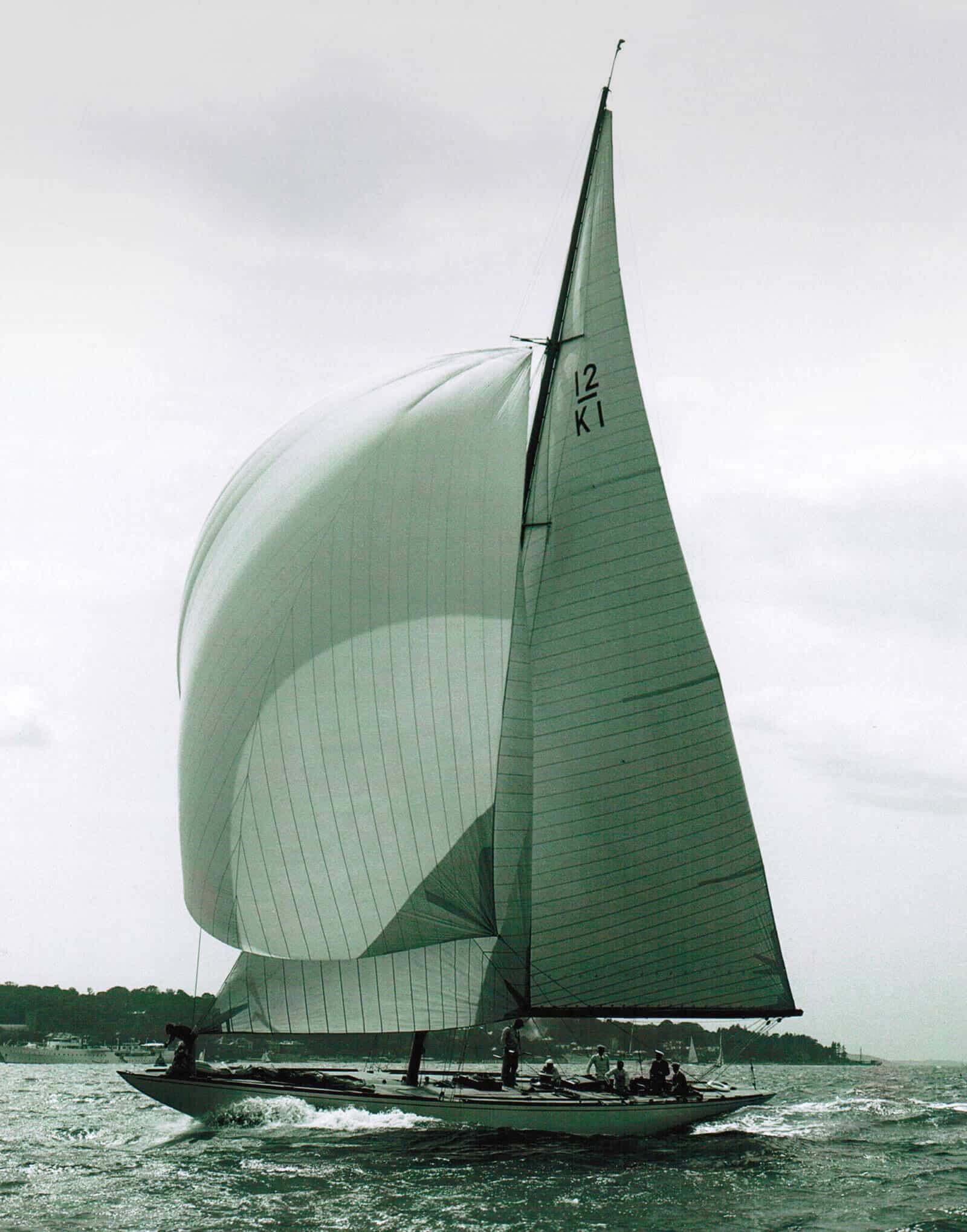 Her racing career only lasted for one summer and ended with the outbreak of World War II. After a long and changeful life, Oliver Berking finally found her, submerged, on a lake near Vancouver. He arranged to have her salvaged and the remains of the wrecked hull transported back to the Robbe & Berking Classics yard. Here, she has now been completely re-built, in close association with the still existing firm of Alfred Mylne & Co. Her second launching is scheduled for this spring and in summer she will race in the Robbe & Berking Sterling Cup, to be held for the 25th time from June 13 to 16 off Flensburg, Glücksburg and Dyvig in Denmark.
Robbe & Berking Classics was founded in 2008, following the restoration and complete re-build of the 12-metre yacht "Sphinx" to benefit from and to expand on the very special skills and expertise that have been generated for this exceptional project. Located in the harbour of Flensburg, the yard is now restoring classic motor and sailing yachts and are also building replicas of historic yachts that have been lost – with genuine passion, careful attention to detail and at fair prices. Robbe & Berking Classics belongs to Robbe & Berking, world renown silversmiths, striving for excellence since 1874.
Robbe & Berking Classics is part of the working group Deutsche Yachten – Superyacht Germany. This is made by a number of select German companies that are active in the build and equipping of yachts of more than 30 metres in length. This working group is part of the German Boat and Shipbuilder's Trade association DBSV (Deutscher Boots- und Schiffbauer-Verband) in which all relevant companies of the German yachting industry are organised. The aim of the group is to promote yacht-building in Germany and inform about the many services and resources that Germany has to offer this industry. www.deutsche-yachten.de
For high resolution images please contact Detlef Jens, press contact Deutsche Yachten, on redaktion[email protected]