Deutsche Yachten member Schnaase Interior Design just celebrated its 25th birthday. Founder Birgit Schnaase can already look back on an exciting career.
The topic of "interior design on yachts" is often quickly associated with names from Italy or England. For 25 years now, however, a Hamburg office has also been playing at the top of this league – Schnaase Interior Design is one of the most renowned and versatile design offices when it comes to yachts between 15 and 50 metres in length. Founder Birgit Schnaase looks back on an extremely exciting career and was one of the first members of the working group Deutsche Yachten.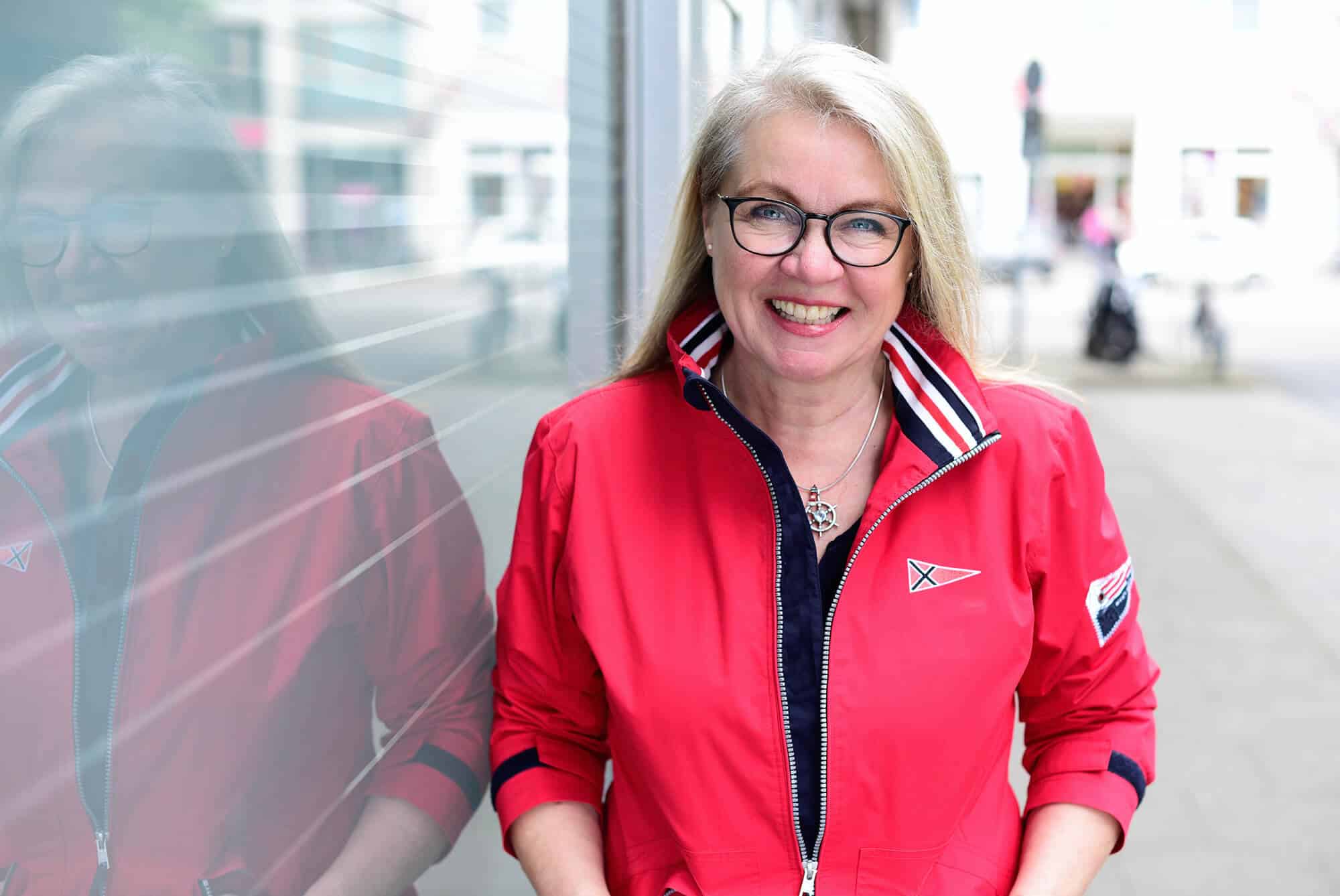 After studying interior design in North Rhine-Westphalia, the young Bremerhaven native quickly landed back on the coast. Lürssen was just setting up its yacht department and hired Birgit Schnaase for the interior team. "Aschanti IV", "Xenia" and also "Limitless" are on her list of references from that time.
After that, she made the leap into self-employment and founded Schnaase Interior Design. Hanseyachts founder Michael Schmidt engaged the new agency for various projects, in Turkey Schnaase realised the 36-metre "Phoenix" and in Germany the 41-metre "Catwalk" – the highlight of boot Düsseldorf in 2006. Among other things, this appearance cemented the office's status in the megayacht industry. Around a dozen yacht projects up to 45 metres in length were developed with Drettmann Yachts, with CMB the "Mystic", also 45 metres long, and with other shipyards refits of 60 and 70 metres in length. As with a number of other customers, contact with CMB was established via the Deutsche Yachten stand at boot Düsseldorf.
In addition to numerous yachts, Schnaase Interior Design's portfolio also includes cruise ships, residences and private jets. Currently, the optimal use of the outside decks is being developed for a 35-metre yacht, a 100-metre cruiser has been delivered for which Schnaase was responsible for the post design and several real estate projects are in various stages. Birgit Schnaase: "The real estate market is booming and so is the yacht industry. The need for self-sufficiency and security is growing and we are growing with it."
Claus-Ehlert-Meyer, Managing Director of the German Boat and Shipbuilders Association and of Deutsche Yachten, comments on the anniversary as follows: "Birgit Schnaase is one of the long-standing members of the working group, always gave valuable input and proves with bravura that as a woman you can also assert yourself in this industry that is nevertheless dominated by men. Chapeau."